This jäṗäńese baseball player has caught the attention of netizens as his good looks reminded some people of BTS's V!
Yuasa Dai is an infielder for the Yomiuri Giants. While his baseball skílls are undoubtedly admirable, he's recently gained international recognition for his charming looks!
Though some netizens have said Yuasa looks like he could be an older cousin of V, he's actually much younger than him! Yuasa was born in the year 2000 while V was born in 1995, making Yuasa just over 4 years younger.
One video of Yuasa posted on the Yomiuri Giants' YouTube account shows the athlete working hard at practice and also just having a good time. Netizens have said he looks younger in the video than he does in the pictures!
Netizens are divided on whether the two actually look alike: some don't see it at all while others say they could be related. But a majority agree that no matter what, he's definitely handsome: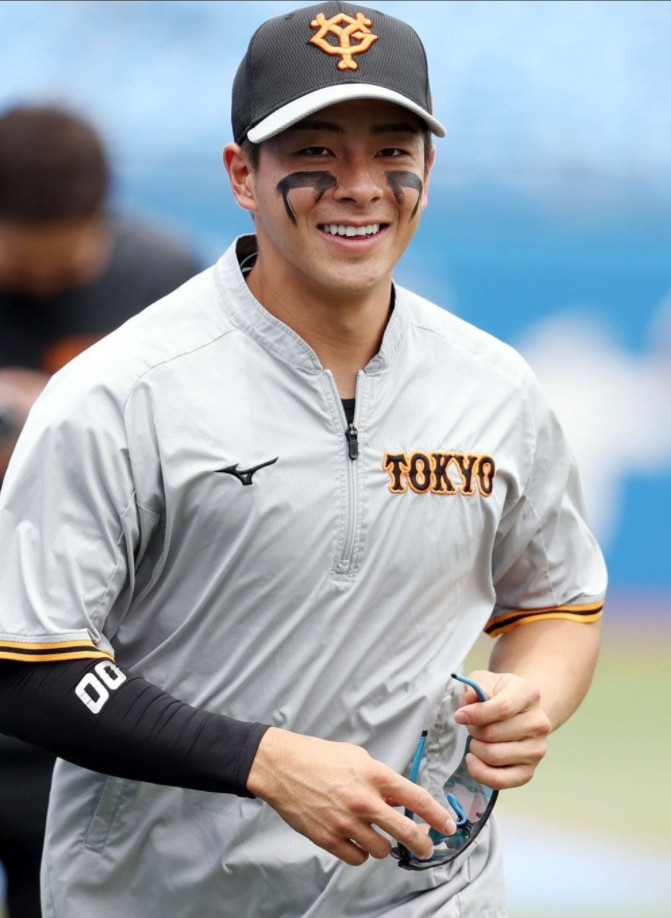 "1486: They look alike ㅋㅋㅋㅋㅋ"
"1487: In the last photo they look alike."
"1488: When he smiles, they look similar ㅋㅋ"
"1489: He looks like V from a few years back and not the V we know now. His eyes and his forehead area has similar vibesㅋㅋ"
"1490: I can see why people are saying they look alike."
"1491: I don't think they look alike. They have maybe a slight similarity but that's it. I think he looks like Roy Kim actually."
"1492: I can totally see what everyone is talking about ㅋㅋㅋㅋㅋㅋㅋㅋㅋㅋㅋㅋㅋ."