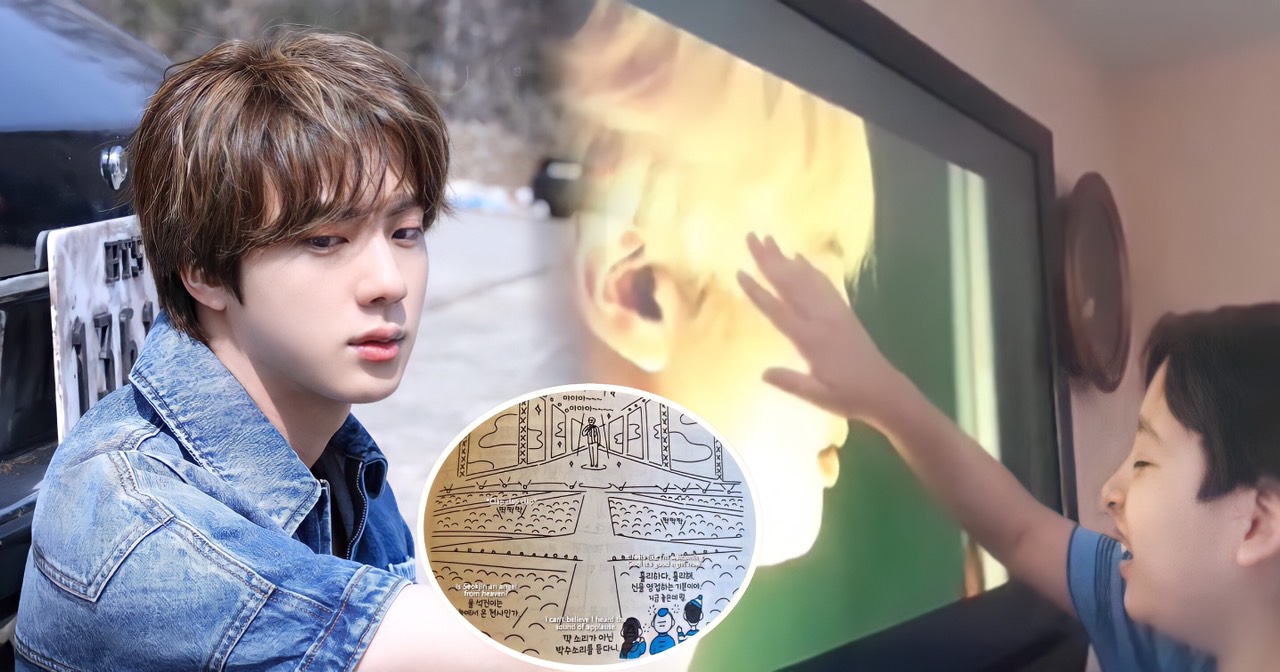 The most important impact an artist can achieve is an impact on people's mental state. Jin was named one of the Asian artists that helped destigmatizing mental health problems through their art (especially with his solo song "Abyss"). One of his most powerful solo songs in this matter is definitely "Epiphany."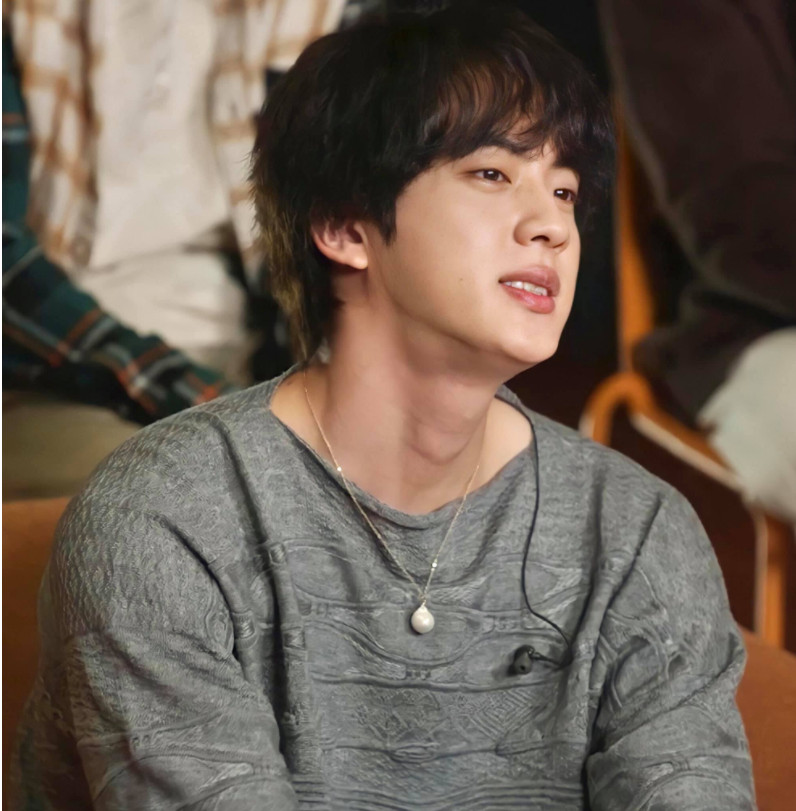 Mexican national TV made a touching report about a boy named Arturito who was diagnosed with autism, epilepsy, and other illnesses. His mom shared his life story: Arturito used to have terrible autistic spectrum crises when any noise was making him scared and anxious; he was covering his ears, biting and hurting himself. And one day, a miracle happens. Arturito started singing along to a certain song. It turns out that that special song was "Epiphany" by Jin that Arturito once heard.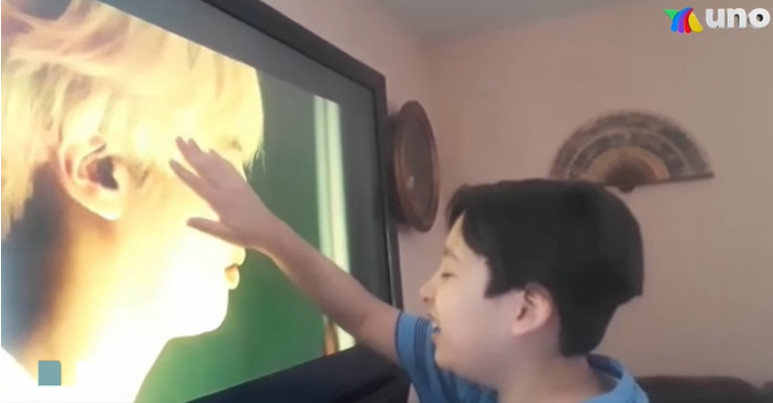 While watching "Epiphany" MV, the boy touches and kisses the screen that shows Jin's face while singing along to the song that calms down and makes him feel safe and comfortable.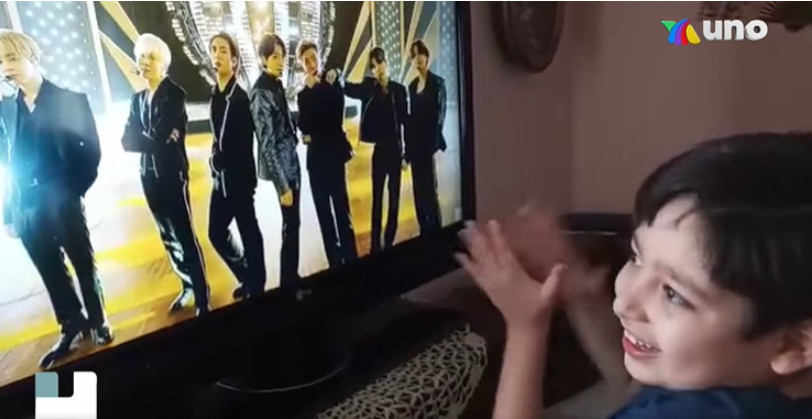 Using social media platforms, Arturito's mom shared his story to spread awareness about autism and how music can transform their lives. Since then, the boy became a big fan of Jin and BTS.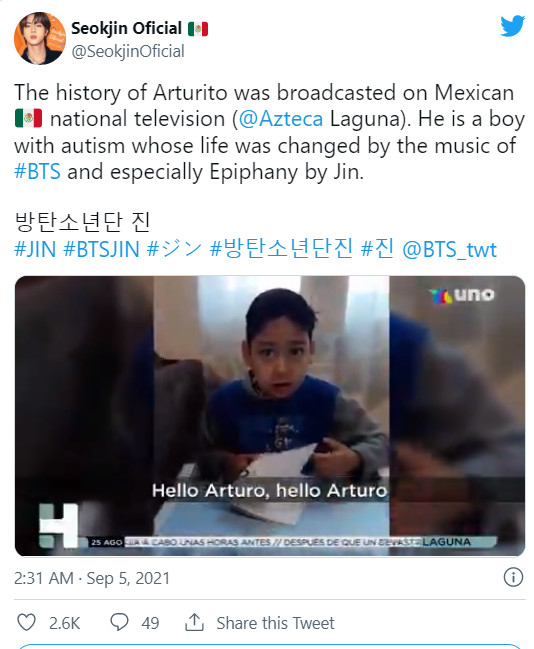 "Epiphany" is one of the most legendary songs released by kσrєαn artists.It was named one of the best songs BTS ever released many times. The impact on people this song has is huge.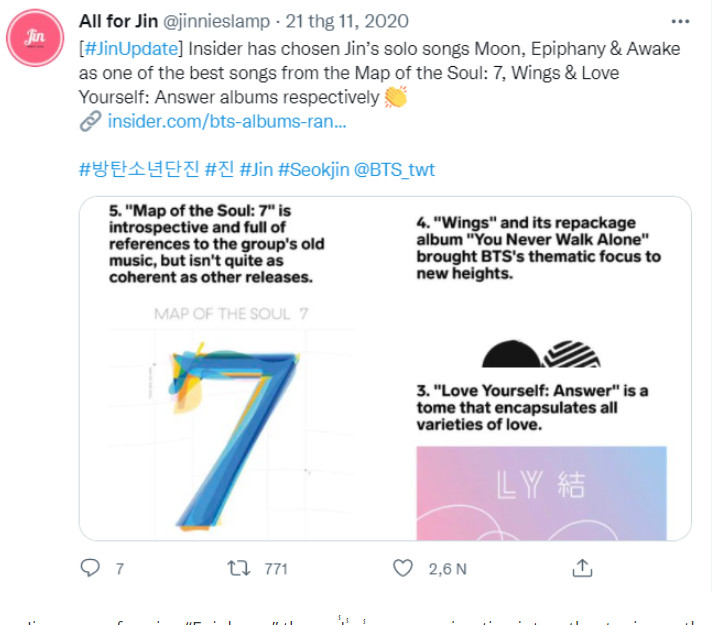 Every time Jin was performing "Epiphany," the aud̾i̾e ̾nce was migrating into a theater in another universe. An emotional and sḳïŀŀful singer like Jin handled such difficult philosophically and vocally songs like a boss as well as creating a unique atmosphere using the actor-like stage presence he naturally has.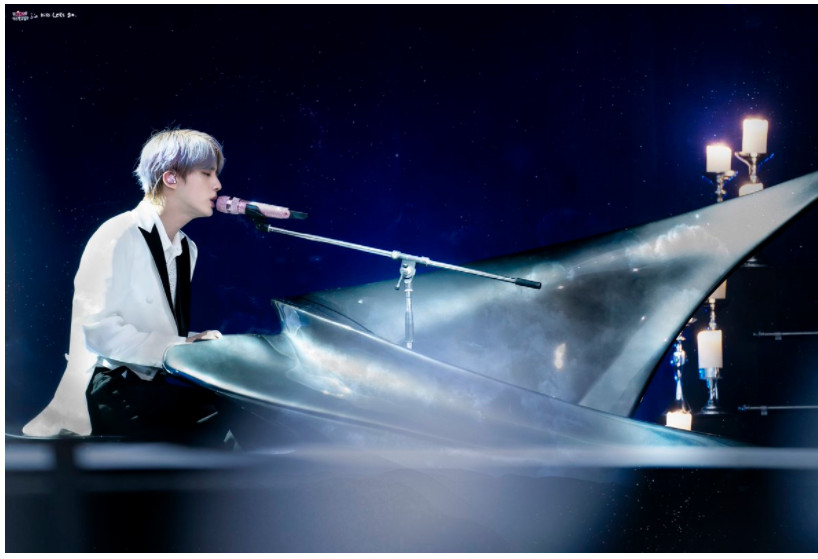 A creative director of BTS's concert tour praised Jin's solo performance and said it felt like "meeting a god."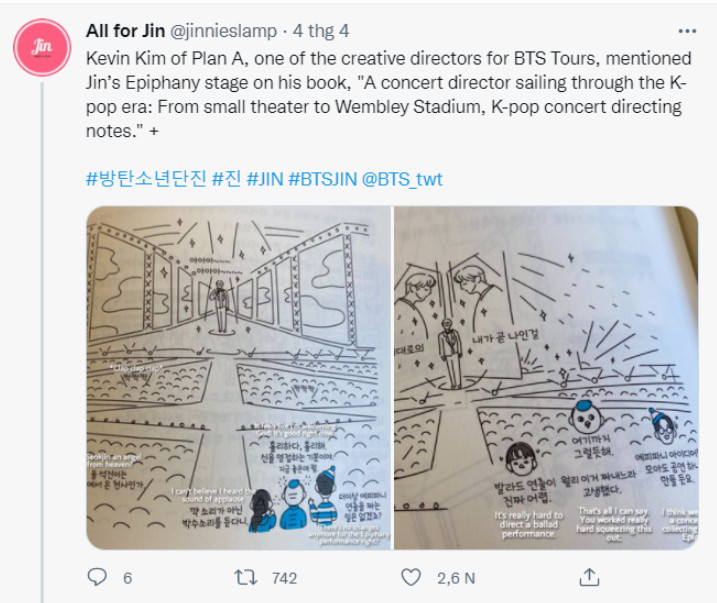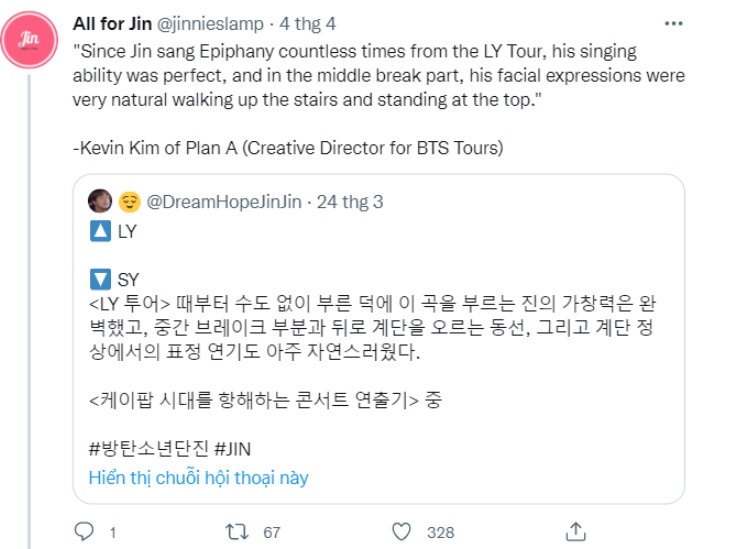 Jin is the mastermind behind the Love Yourself saga released by BTS, with "Epiphany" crowning it.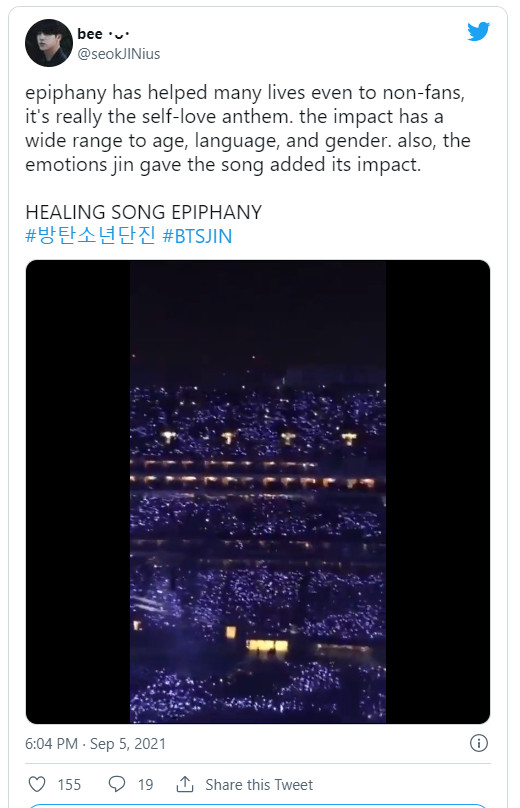 Lizzo once added "Epiphany" to her special promoted self-love playlist.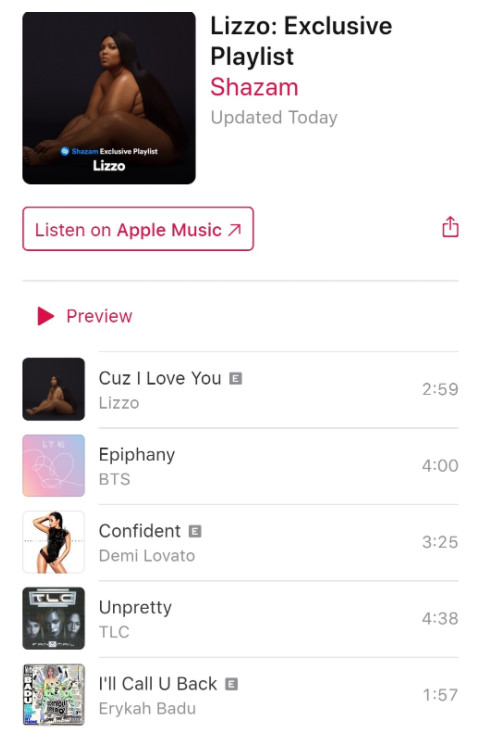 After performing "Epiphany" in Saudi Arabia, Jin became the talk of the country. He trended #1 everywhere, and the aud̾i̾e ̾nce was left absolutely speechless by his vocal's power. All his solo songs were topping iTunes for weeks as well as Jin's solo stage was the hottest topic in all media outlets of Saudi Arabia. Ever since then, he trends in Saudi Arabia for any occasion, and his songs chart the highest.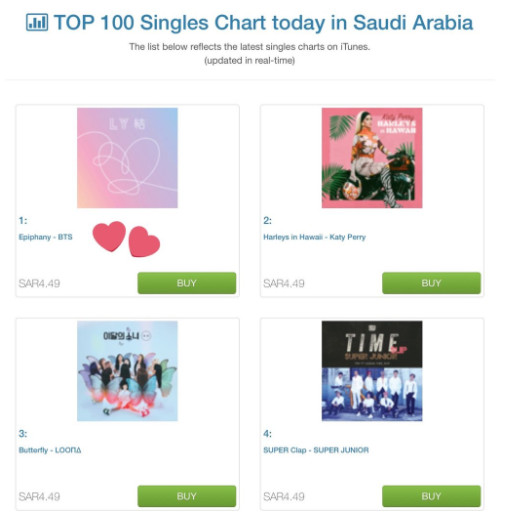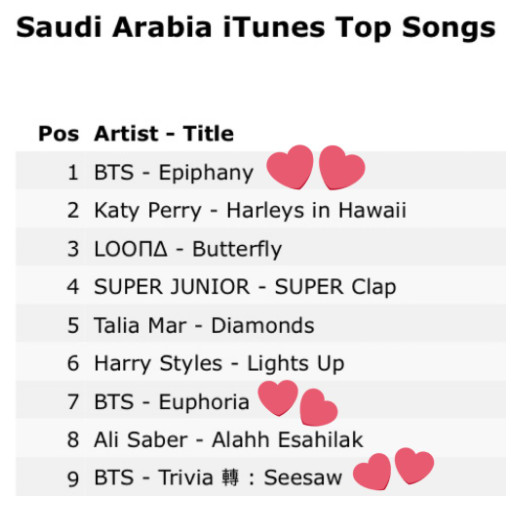 In jäṗäń, Jin remains the only K-idol in history to receive a standing ovation (three times), and one of those was done with the "Epiphany" stage (for 2 days straight).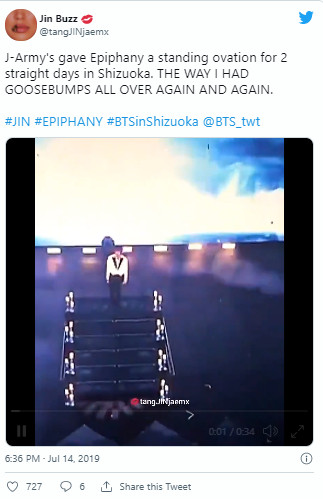 On the largest kσrєαn music platform MelOn, "Epiphany" is the 2nd BTS solo song ever to reach 2,2M unique listeners. It has over 82M streams and is the 2nd most liked solo on the platform. Jin is also the only member with 2 songs over 2M unique listeners, which tells about his impact on the general public as well as fans. On Spotify, "Epiphany" is nearing 150M streams and 100M on YouTube.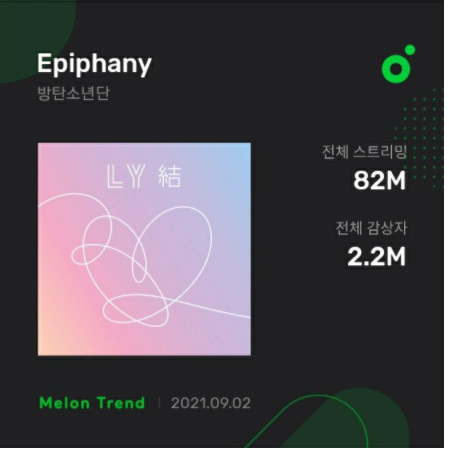 "Epiphany" is one of the few most commented videos by kσrєαn artists, and people share their stories under it. Another song about mental issues that Jin released – "Abyss," is the most commented audio in the world as the comment section was filled with touching stories about how Jin has helped them.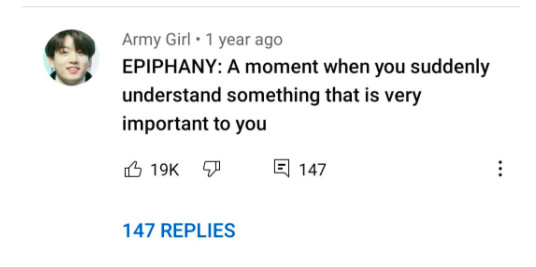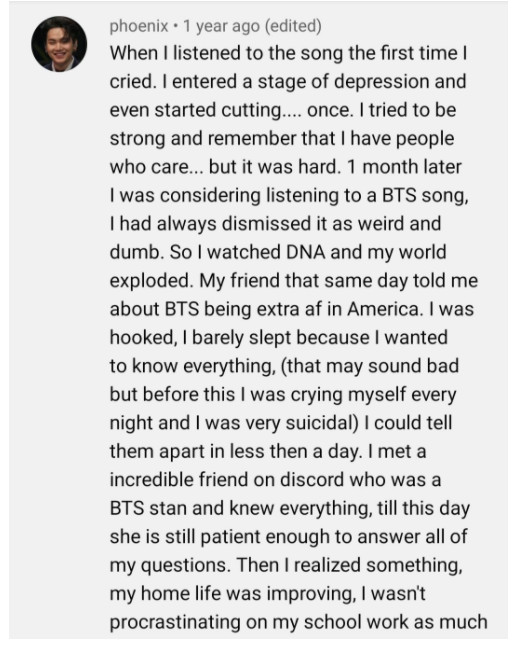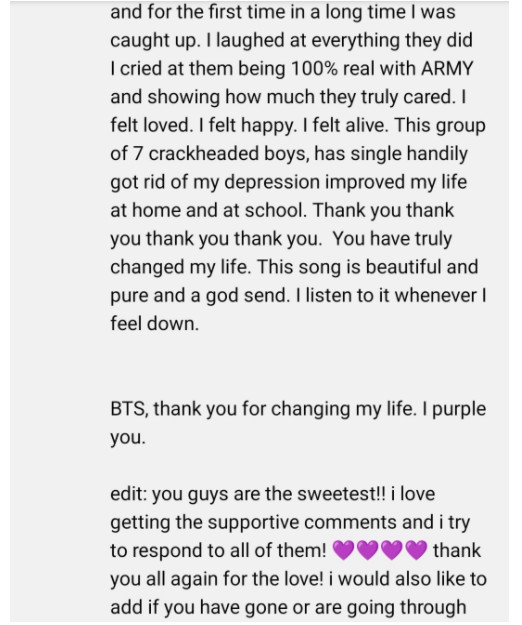 Fans trended a special hashtag: HEALING SONG EPIPHANY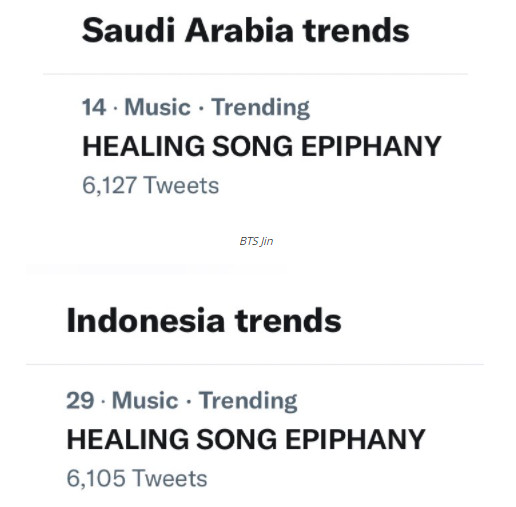 The pure impact of Jin's music is undeniable and mäṩṩive.